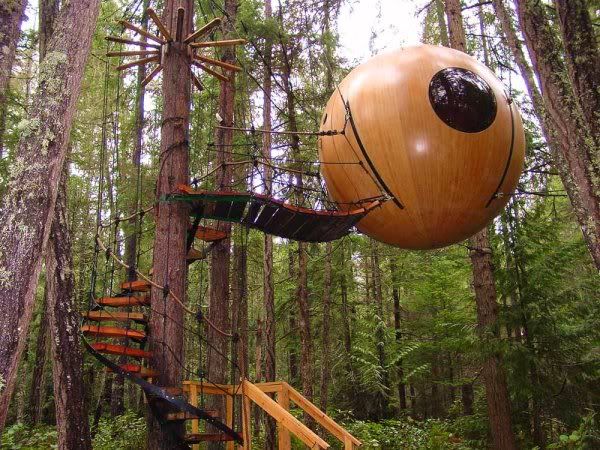 Among the tall trees of the west coast rainforest of Vancouver Island, awaits a tree house experience for adults... 16 years and over. (liability considerations)
The Free Spirit Spheres are eco-friendly living quarters that were created to co-exist with their forest environment.
The comfortable, gently swaying, restful spheres are available to rent 12 months of the year; each season providing something unique.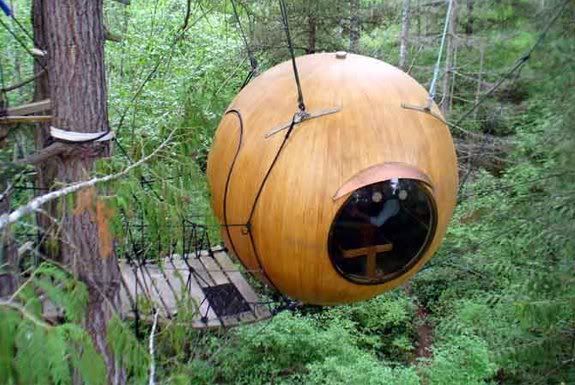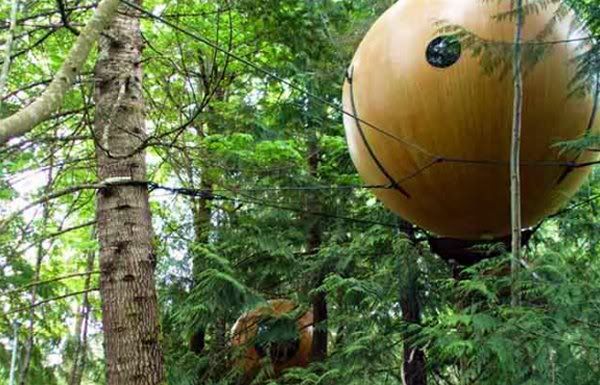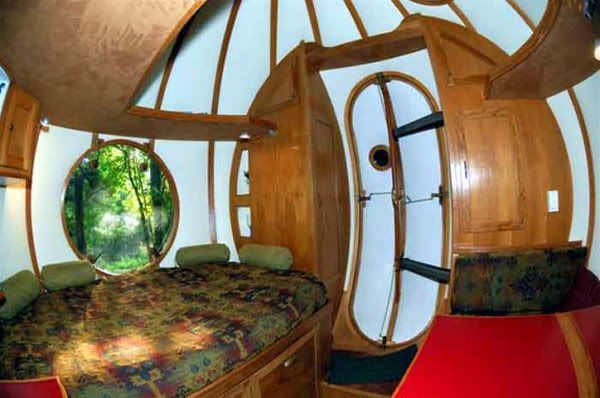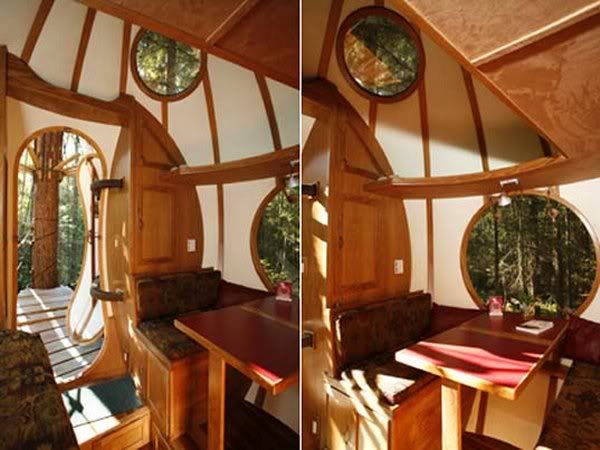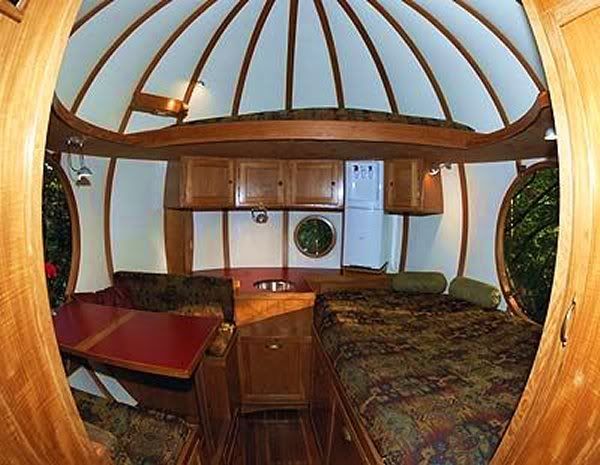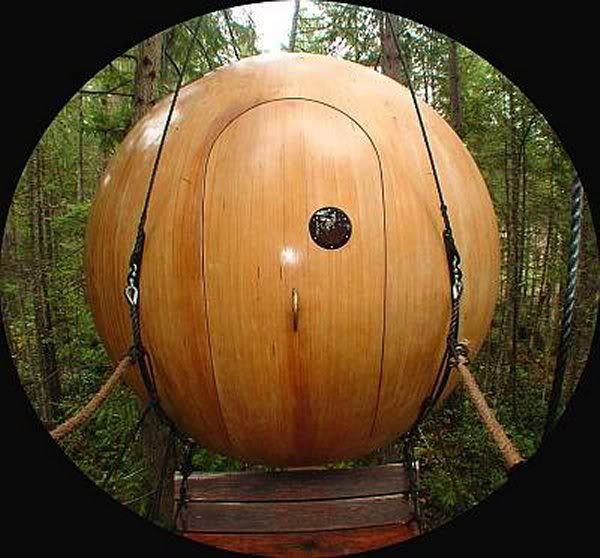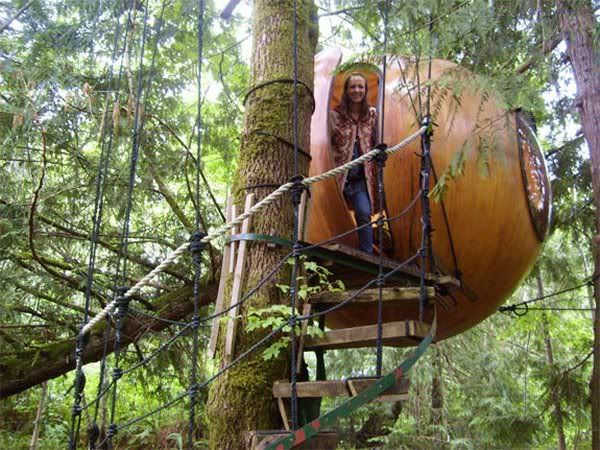 http://www.freespiritspheres.com/