"Alice of Magic World is an 'Alice In Wonderland'-themed restaurant in Tokyo, Japan, full of things straight out of the Lewis Carroll classic and the Disney animated version of the novel. While dining, you can experience a world of wonder and fantasy.
The restaurant includes playing card dining tables, giant tea cup booths, a magic forest, and heart-shaped chandeliers.
The restaurant offers meals for kids and adults, such as 'Cheshire cat tail pizza,' and 'Burgundy-style braised beef cheek in Queen of Hearts red wine sauce.' "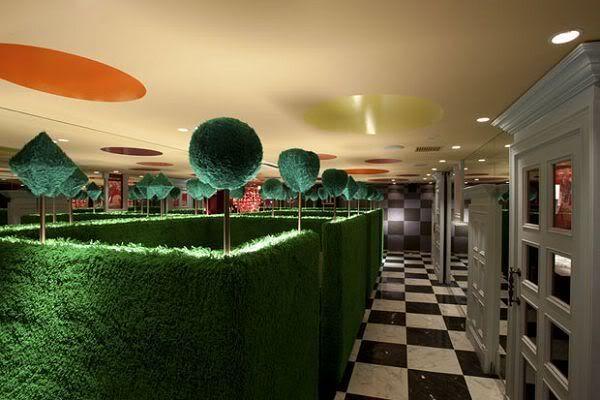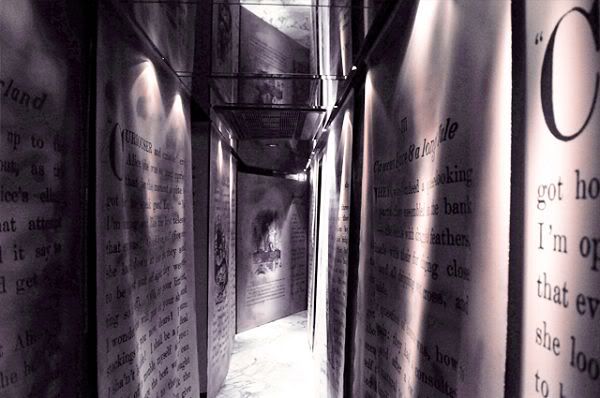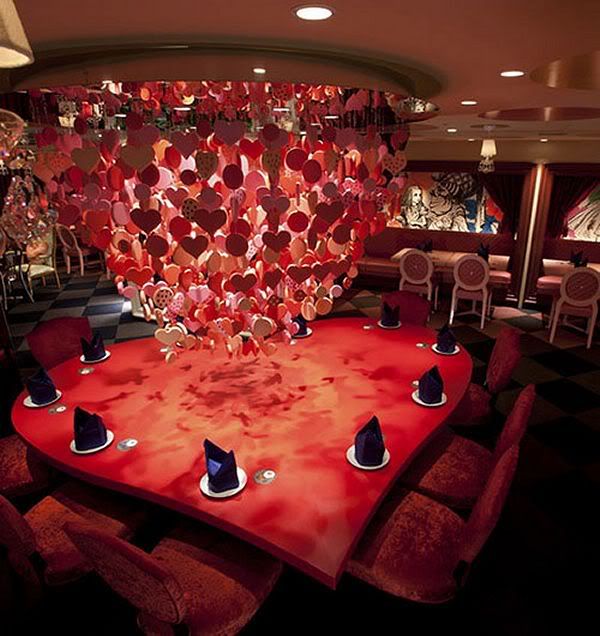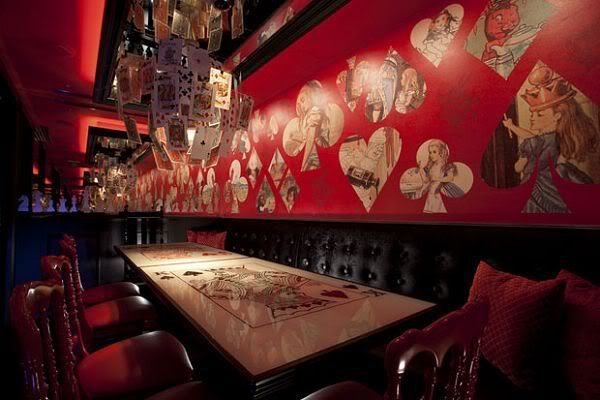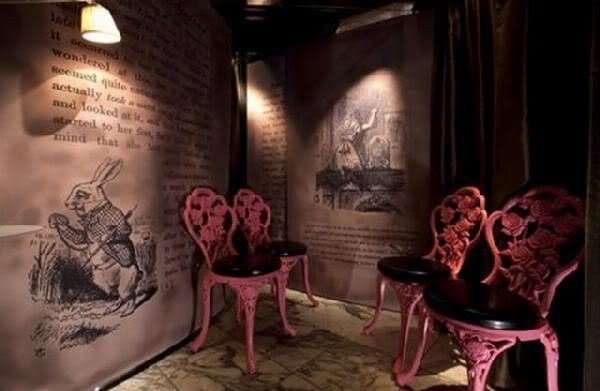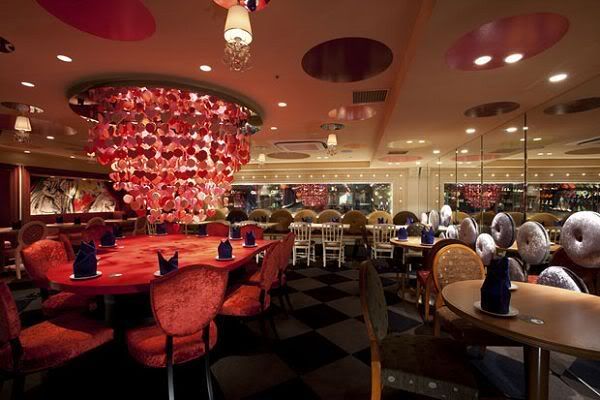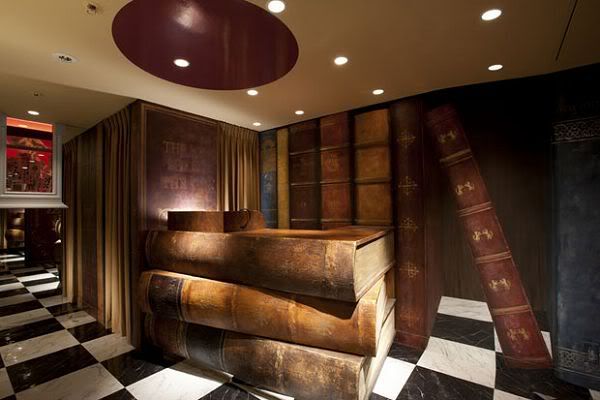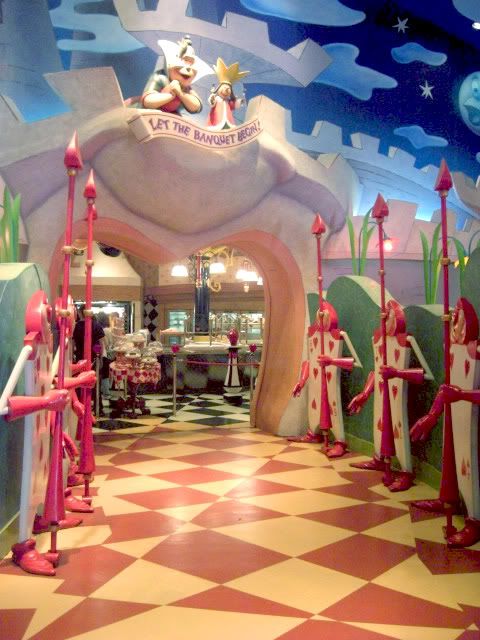 Location: Taiyo Building 5th floor, 8-8-5 Ginza Chuo Ku Tokyo T 104-0061
Tel: +81 (03) 3574 6980
Hours: Mon-Thurs 17:00-01:00,
Friday, Saturday and Holiday eve 17:00-05:00,
and public holiday 17:00-23:00
More pics, also of the food:
Link
A guest's review:
Link