This out-of-this-world home is owned by a retired sea captain. There was a Playboy magazine with an article about Hugh Hefner (who had one of these houses) on board the captain's ship in the 1970's. There'd been some discussion on board about the house and by coincidence when they berthed at Tauranga his crew saw one in a paddock and the captain bought it on the spot. Initially he had it on a section at Whangaparoa for several years, then moved it to Raglan when he retired.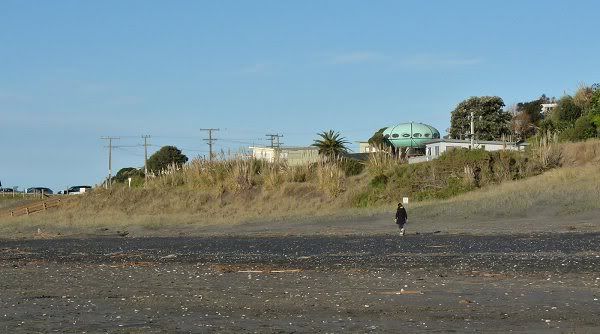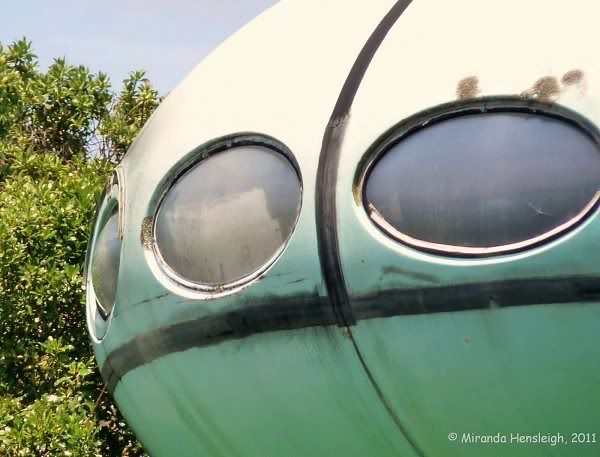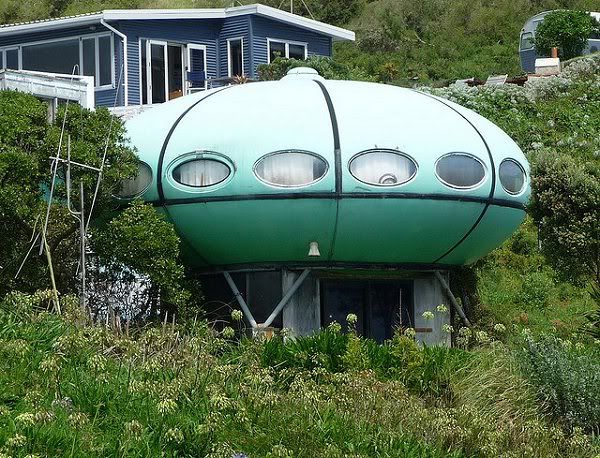 Source:
Link
There is also one located in Warrington near Dunedin:
Click
for googlemaps streetview.
And one more already on curious-places in Florida:
Click
Here's more info about Futoro houses in general:
Link