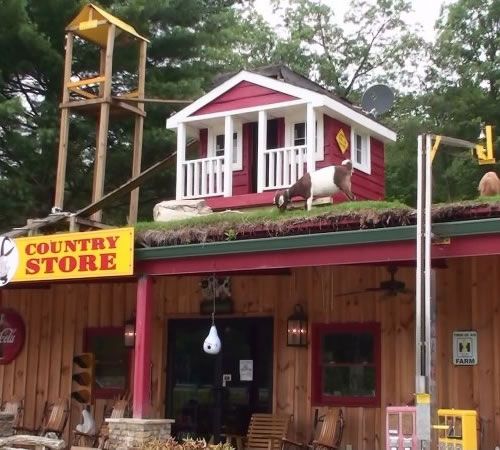 "Goats on the Roof" is a country souvenir/grocery store with actual goats living on the roof. (as well as a huge bunny and a rooster) You can fill a can with goat food and use a bicycle assembly to hoist the food up to the waiting goats.
Inside the store you'll find a selection of Amish furniture and foods.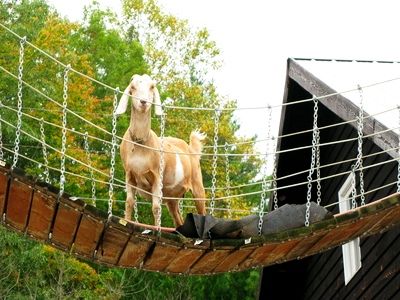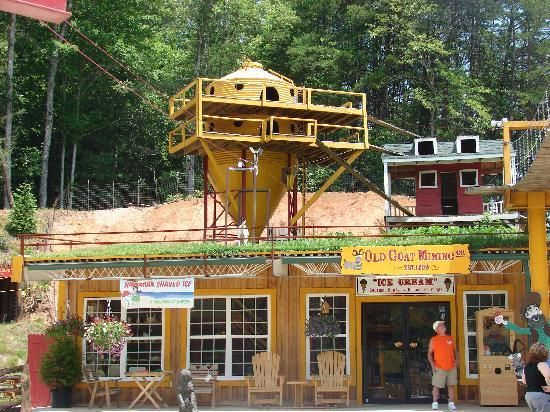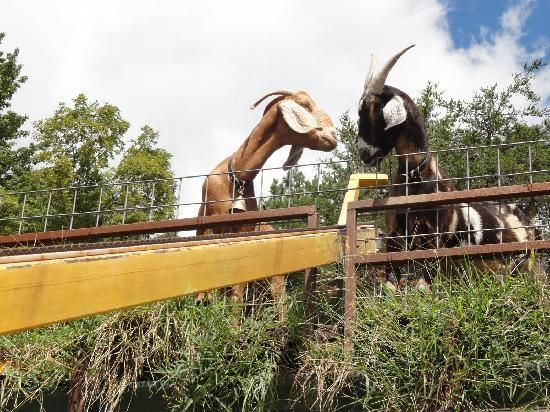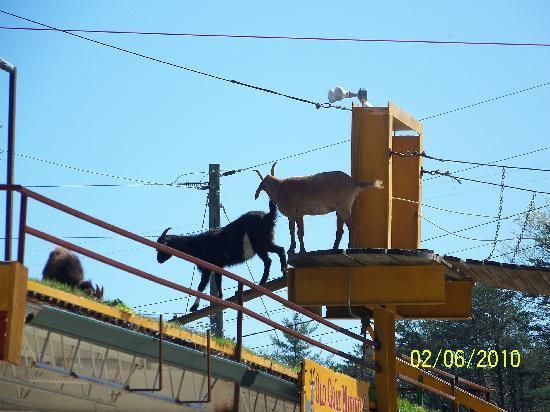 The bicycle lift that brings the food up to...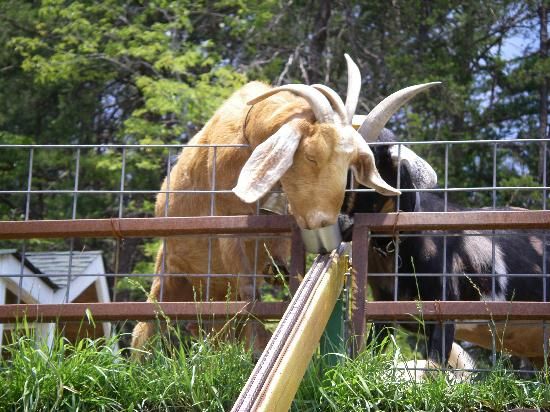 ...the greedy goats!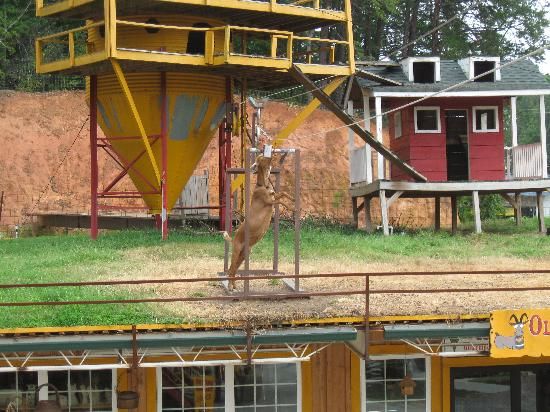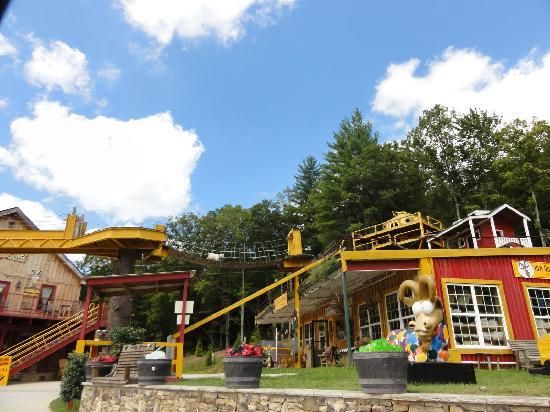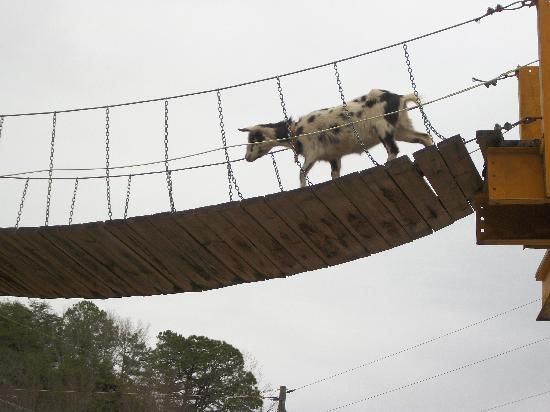 Thanks for the suggestion reader
KTBurn
!
Goats on the Roof Website:
Link